"How can we challenge the established expectations and performance formats within art to create work that goes beyond consumption and forces the spectator to take action as part of the development of the performance?"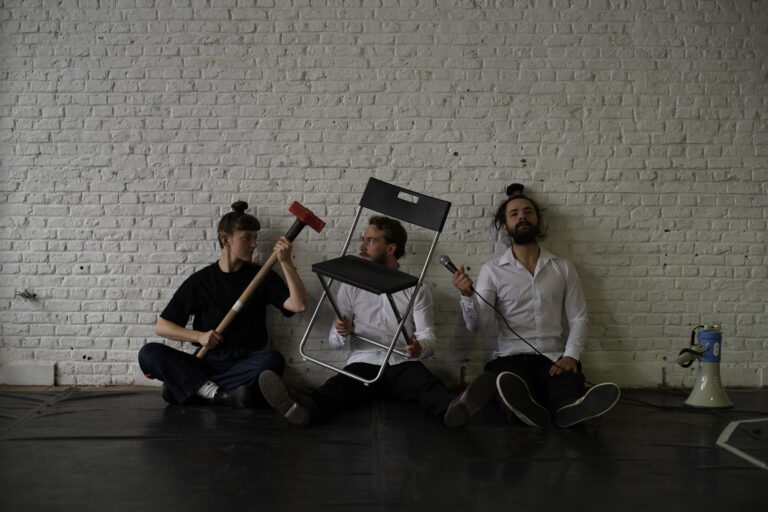 Being Audience|Being Performer is an Interdisciplinary Theater Performance including elements of Acting, Dance and Circus. With this piece the triangular relationship between actor, spectator and ...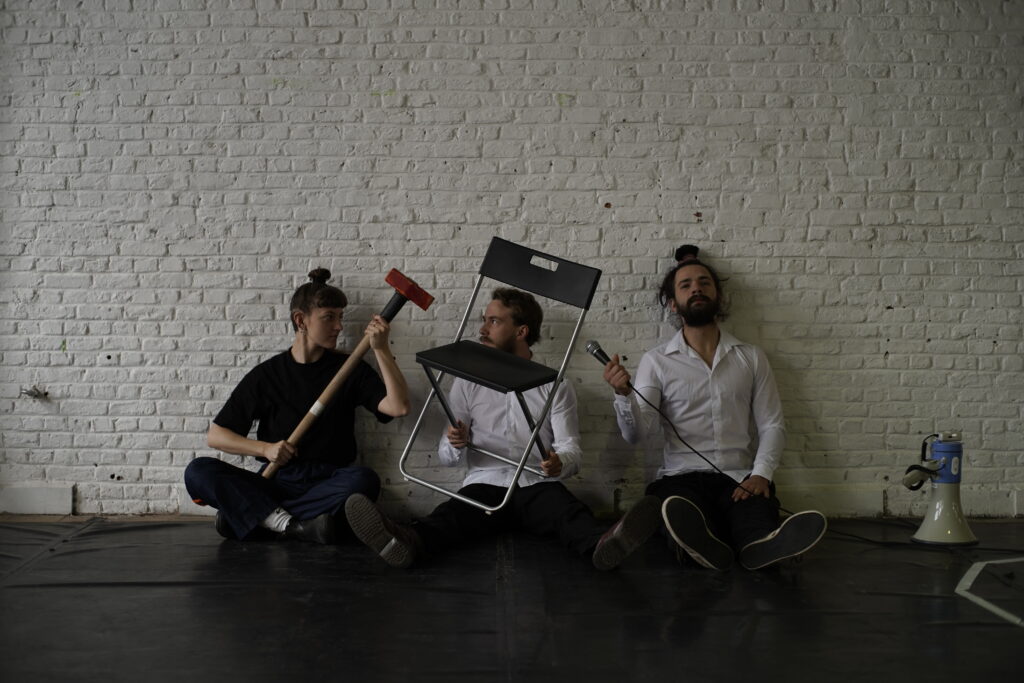 Jakob Lohmann is an artist from Germany, born in 1995. He discovered circus and theater ...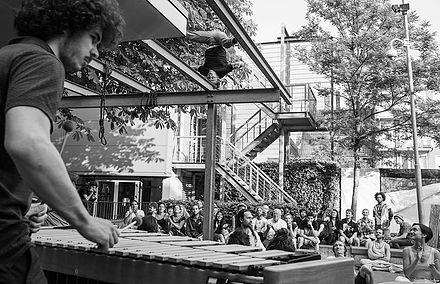 For the following performance I need you to make a choice. You can either go ...
Tools to find sense and dramaturgy inside of improvisations, as well as tools to find freedom to improvise inside of fixed structures and choreographies
Be it dance, theatre, circus or other forms of performance and expression, improvisation is a great tool to find and discover new material. Improvisation can offer a lot more than being a tool to find material though.
With this work, the focus is to create a performer that is 'present' and 'awake', making his decisions in the moment; no matter if they are already written or not. To be alive on stage, we can not know what move will happen next. We must be in the 'now' to be with the audience.
Building Destroying Structures Improvisation PDF
For more information or bookings please contact me via E-Mail
"Keeping the balance in a handstand is the art of falling in all directions at the same time"
When we move through space we constantly fall in and out of balance. This workshop will explore handstands not only as a static balance but as a suspension on our hands we can fall into and out of.
Moving Falling Through Handstands PDF
For more information or bookings please contact me via E-Mail
Performer's Tools
A laboratory into performativity. Researching the interplay between physicality, vocality and mentality to create performative expression.
About the Lab:
Our tool is our body. Our body has 3 roots: Physicality, Vocality and Mentality. We must respect, and care for our body. Training is shaping the body to do more work. A tool's purpose is to create.
Our body (physical, vocal and mental) has 3 qualities:
– volume
– pitch/intensity
– rhythm/dynamic/tempo
Combined those 3 qualities create expression. Our goal is to become aware of all qualities in our body and to master them to create our work. Mastery requires self-disciplined training and devotion.
Throughout the Lab we will be working with those three different qualities, exploring our range within them and applying them to the three roots of our body to create expression, and the creation of tools to design specific expression that can be used for everyone's work. Focus here will be the creation of awareness and to transform the countless unconscious choices we make into the realm of the conscious.
For more information or bookings please contact me via E-Mail