"How can we challenge the established expectations and performance formats within art to create work that goes beyond consumption and forces the spectator to take action as part of the development of the performance?"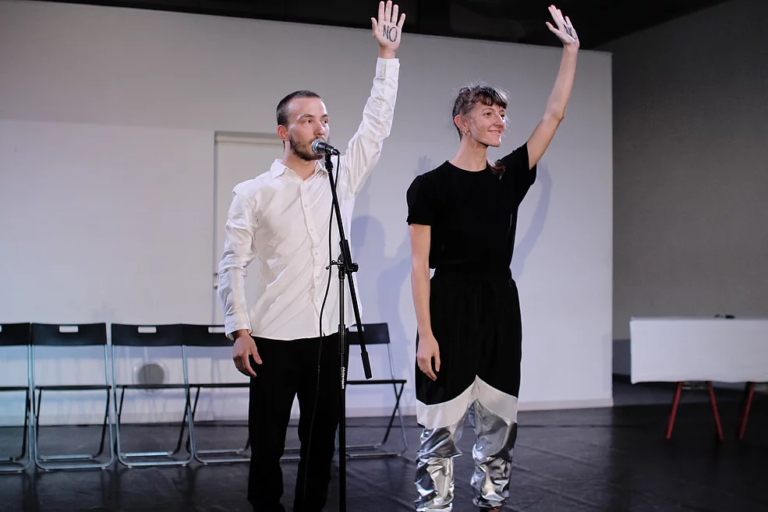 You enter the theatre, assuming your role as the audience. Is that a concious role? Are you performing your role?Being Audience|Being Performer questions the roles …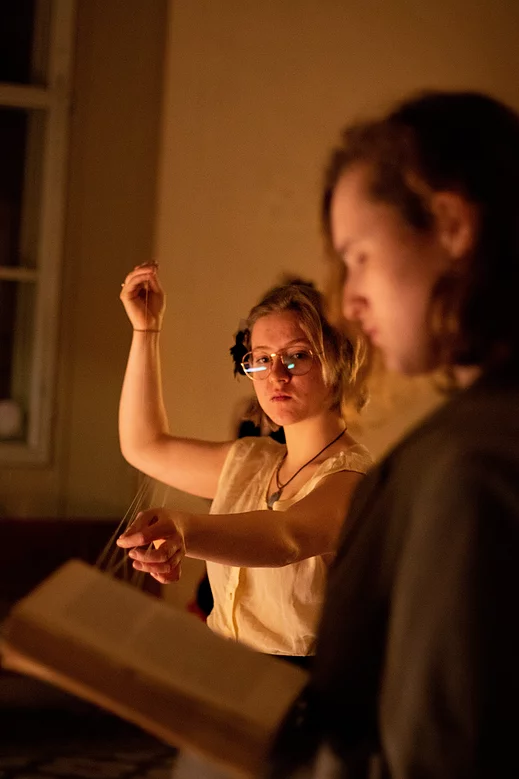 Inside the space of the exhibition, besides the space of the installation, an additional research and explorative relationship space will be explored. A moving space …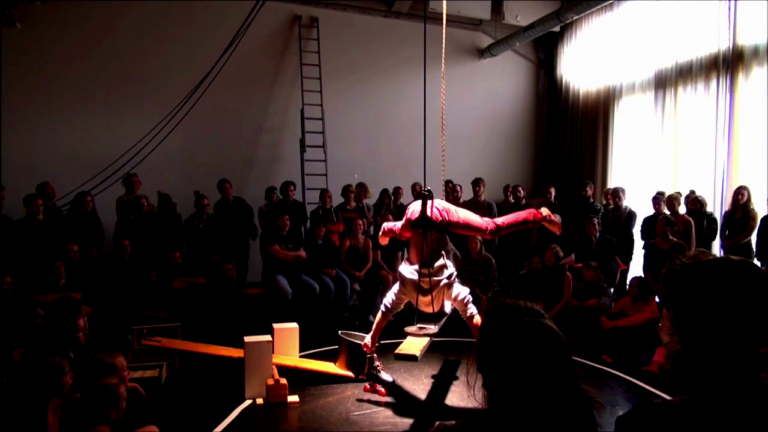 This performance was created for the Open Day of Codarts Circus Arts in 2017. This piece focusses on the theme of cause and effect, as …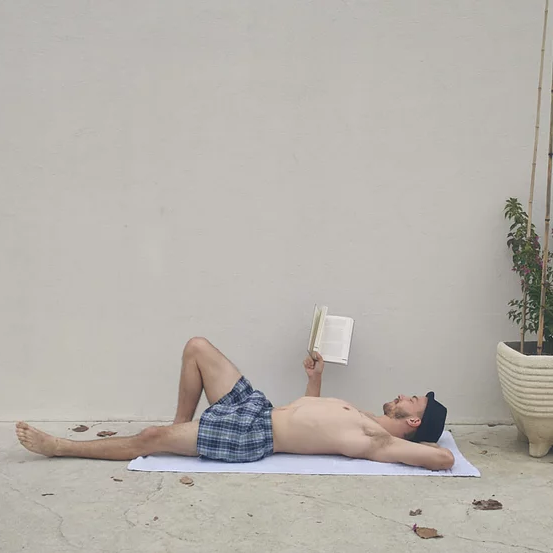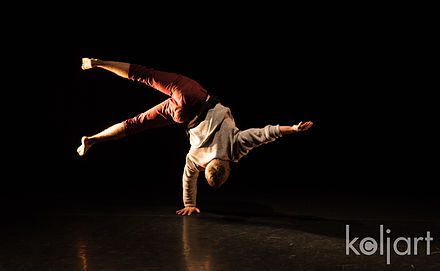 Jakob Lohmann is an artist from Germany, born in 1995. He discovered circus during his …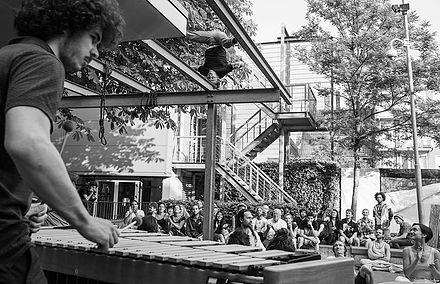 For the following performance I need you to make a choice. You can either go …
Tools to find sense and dramaturgy inside of improvisations, as well as tools to find freedom to improvise inside of fixed structures and choreographies
Be it dance, theatre, circus or other forms of performance and expression, improvisation is a great tool to find and discover new material. Improvisation can offer a lot more than being a tool to find material though.
With this work, the focus is to create a performer that is 'present' and 'awake', making his decisions in the moment; no matter if they are already written or not. To be alive on stage, we can not know what move will happen next. We must be in the 'now' to be with the audience.
Building Destroying Structures Improviation PDF
For more information or bookings please contact me via E-Mail
"Keeping the balance in a handstand is the art of falling in all directions at the same time"
When we move through space we constantly fall in and out of balance. This workshop will explore handstands not only as a static balance but as a suspension on our hands we can fall into and out of.
Moving Falling Through Handstands PDF
For more information or bookings please contact me via E-Mail